A FAMILY BUSINESS DEDICATED TO SOLAR ENERGY
MEECO
The meeco Group was established in 2000 in Zug, Switzerland, building on the legacy of a family business and its more than 80 years of experience in the energy sector. Today it has more than 80 employees on four continents, helping to create and implement energy efficient projects and high quality solar energy systems around the world. In the last 16 years, the international network of subsidiaries has grown and joint ventures have been created in the UK, Zimbabwe, Canada, Pakistan, Jamaica and Malawi. By promoting and installing renewable energy solutions, solar photovoltaic and energy storage projects globally, we cooperate closely with reliable and specialized local partners.
01
A mission
Meeco offers customized renewable energy solutions anywhere in the world, adapting to the needs according to the culture and language of each region.
02
One team
More than 80 highly qualified and trained experts who are dedicated to different fields of energy and energy storage, working in an integrated team.
03
Five continents
The Zug, Switzerland-based meeco Group is an internationally operating company, with subsidiaries located in Europe, the Indian subcontinent, Africa, as well as North, Latin America and the Caribbean.
How is meeco different from the competition?
competence
The combination of high-quality German-engineered and Swiss-designed energy solutions, the huge international network of partners and experts, the local expertise and the vast experience of our engineers, consultants and project planners, clearly differentiate us from our competitors. Thanks to its full vertical integration, Meeco is able to offer its customers the support of Swiss Design and German Technology.
Solar production guarantee (minimum 25 years).

Maintenance guarantee (top brands).
Workmanship guarantee (certified installer).
Certification guarantee (legalization of the installation).
The mission of meeco and his team is to promote and establish highly profitable, reliable and investor-friendly renewable energy solutions internationally. Our Clean Energy experts are characterized by their technical knowledge, excellent communication and also have international business experience. Their goal is to meet each customer's requirements and design the best clean energy solutions for a greener future.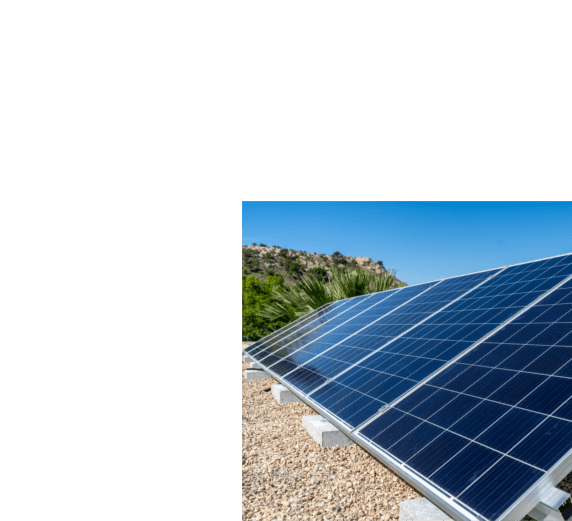 Moving towards a more sustainable future